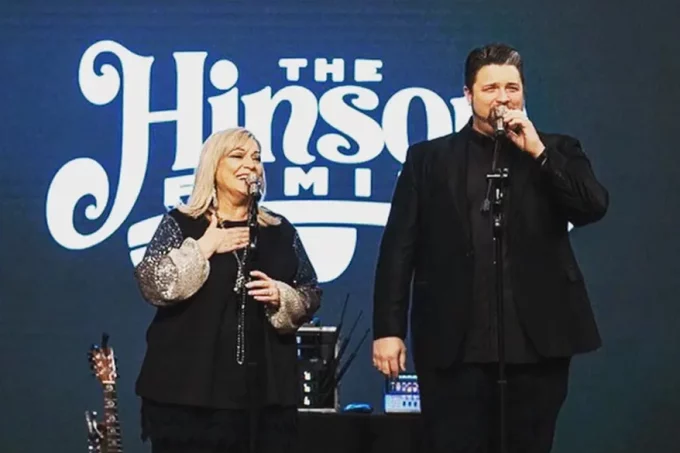 Weston also contributes to the stage with guitar, and from time to time on piano as well. He's a true talent and a chip off the ole block! In addition to singing and touring, Weston is also an accomplished producer in Nashville, as well as songwriter, mix engineer, and graphic designer with his business Hinson Productions that he does when he is not on the road. He also enjoys watching movies, spending, watching sports, including his favorite teams, the Dallas Cowboys, and Atlanta Braves, as well as hanging out with friends to play games and have a good time.
The Hinson Family is a Christian Music duo based out of Hendersonville, TN
The heritage for this family music group runs deep. Weston Hinson, lead singer, is the son of the legendary lead vocalist for the Original Hinsons, the late Kenny Hinson. Weston's colorful vocals are reminiscent of those of his late father's yet he blends his other influences and has a singing style all his own. Christy, Weston's wife, comes from a lineage of gospel music as well based out of East Texas. In fact Kenny Hinson produced Christy's mom's group's first album they were called "The Harvest Masters." Christy is the soprano of the group as well as being one of the main songwriters for the group. She has been singing gospel music since she was 15 years old.
"Sundays Never End"
The Hinson Family
Video By: Trinity Productions
Written By: Nathan Woodard, Jason Davidson, Phil Mehrens
242 W Main St #170
Hendersonville, TN 37075
Email: info@thehinsonfamily.com
Phone: (615) 490-8803